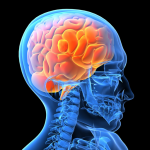 Whether you practice psychiatry, psychology or you just want to know more about mental health.
Then Psych 101 is the application for you.
The Psych 101 App gives you all the knowledge you ever want to know on you iPhone.
Like you want to know what the precise criteria is for a major depresive disorder, just typ in the word or scroll down to mood disorders.
Interested in phobias, no problem Psych 101 knows the answer.
What does it mean the have an Narcissistic Personality? Try Psych 101 and you'll know.
Psych 101 list the all the disorders into Groups and Categories, just like the DSM or ICD.
This is displayed in the main category name (the pruple entry). Here you'll find the quick criteria definitions of all the disorders belonging to the group or category.
If you want to know more about a certain disorder, you can search it by name (indented entry). This then will lead you to some detailed information about the disorder (yellow entry).
Demo video coming soon