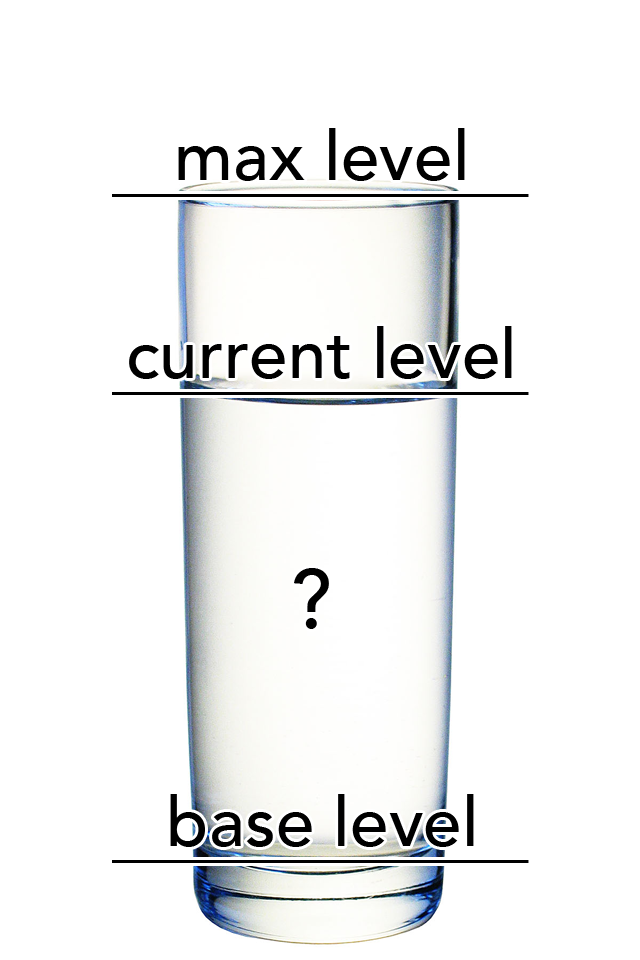 The Contents App is an utility application that allows you to quickly estimate the content in a glass.
All you have to do is line up the "base level" with the bottom of the glass.
Set the "max level" to the top of the glass.
Set the "current level" to the current water level.
Double tap the screen and you'll see the estimate content value of the glass.
Simple and easy
*extra feature: press the i button at the upper right side of the screen. This allow you to switch from a percentage estimate to a 250 ml, 500 ml or a 1 liter content value.
Note:
A new way of using overlay views and if you think about it: simple and so useful depending on the situation of course.