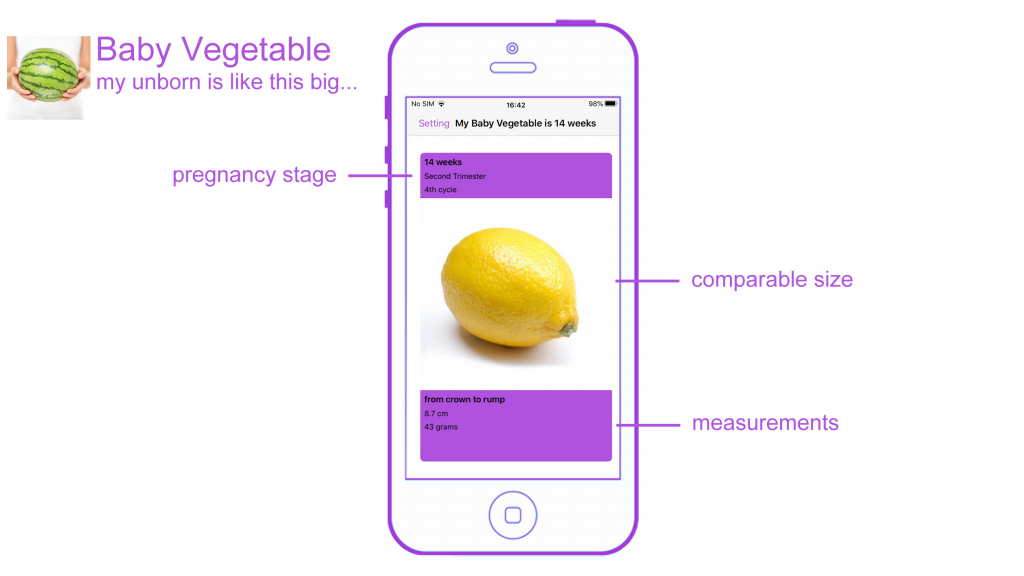 Baby Vegetable is a must-have app for a mother-to-be.
It will help you keep track of your baby's growth, with a weekly growth estimate.
You'll see an approximate growth in weight and length of your unborn child. This information is made more tangible by having every week estimate accompanied by a vegetable/fruit/seed image for comparison.
Using the new iOS 14 Widget function, you can see this growth information permanent on your home screen.