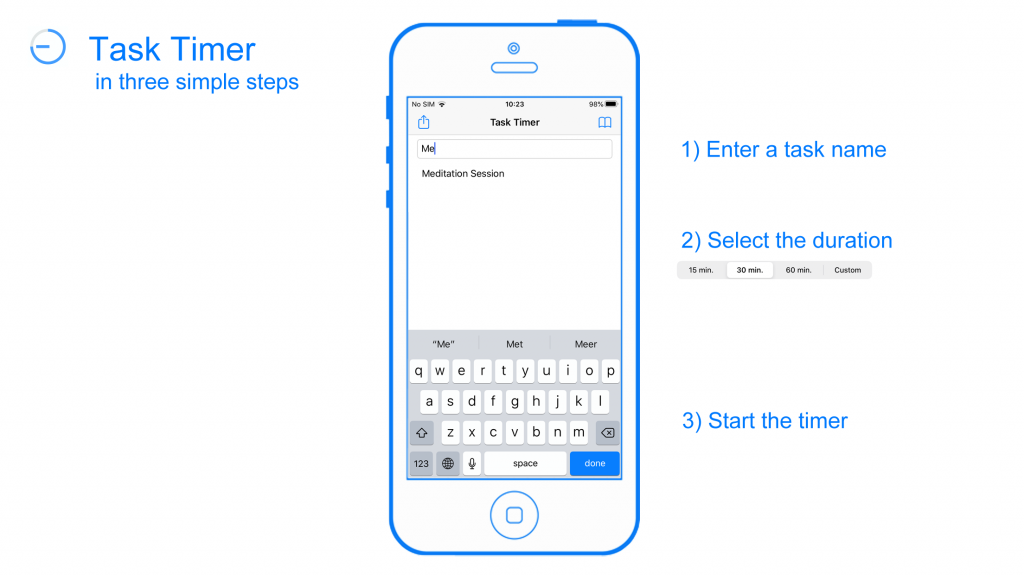 What kind of application is this?
This is a timer application. All you have to do is: you create a task name, set a timer, and press start.
After the timer ends you will be prompted to answer if you accomplished the task or not? How it went (well or not) and what you could do differently the next time.
What is the purpose and goal of this application?
The ultimate goal of Task Timer is to help you improve focus and results in the tasks that you have set for yourself.
With repeated usage, the answer that you gave at the end timer session, you will be reminded of how the previous timer session went.
If for example, you wrote that you got distracted by something, you know what you should look out for this time.
Is there anything else?
Task Timer will also log all your end session answers to each task. With the History option, you will get an overview of the task you have set for yourself and how you can make an improvement to it.
You can choose from various countdown timer displays.
As a parent, when you put your child on a time-out, he or she has something to look at.
As a user, it's always nice to have something to look at when you get distracted and Task Timer will put you back on the right track.