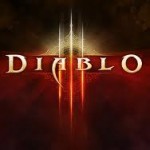 Like a lot of people I saw that wonderful 3003 error when trying to access the Diablo 3 Beta on friday (20th april). I tried for hours… a real stress test indeed.
Any how on saturday I did got access and how wonderful it was. First played the Witch Hunter. Which was cool, a real improvement from the rogue and amazon. Which of course I also had played from previous Diablo and Diablo 2. The bummer is a level cap at 13. Really wanted to see the more advance skills. I got the taste and wanted more…but not able until may 15th. Sigh. It's like fishing you put out some bait and get them hooked before you wheel them in. So needless to say I preordered it. I wanted to wait first but I guess I gave in to the temptation. I foresee a future nights playing Diablo 3.
So the question that wondered into my mind is can you make a living out of playing the game? The in game auction house does seem intriguing. Auctioning your loot for real money. So my first aim and goal is to earn back the 60 euro I paid for the pre-order. Price wise it's ok for a game like it, but for a digital version….it does seem and feel high. Doesn't it?
Downloading the game now…