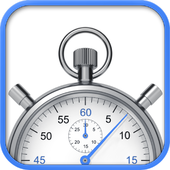 The 7 Minutes A Day App helps you do the famous Scientific 7 Minutes Workout, that's been going around the internet.
The workout consist of the following exercises: Jumping Jacks, Wall Sit, Push Up, Abdominal Crunch, Step Up onto Chair, Squat, Triceps Dip on Chair, Plank, High Knees Running in Place, Lunge, Push Up and Rotation and Side Plank.
The 7 Minutes A Day App will help you doing these workout set by announcing each exercise to you and keep track of the time till the next one.
But that's not all. You can also make 4 custom workout sessions with different exercise routines. The routines can be selected from the predefined data base or you can enter your own (with name and picture as reference).