So with the 50th Dr Who episode "The Day of the Doctor" fresh in mind, I decided to watch some episode with Matt and Jenna. In "The Bells of Saint John" I had to literally hit the pause button and wonder with my mouth open…could this be real? Am I seeing things?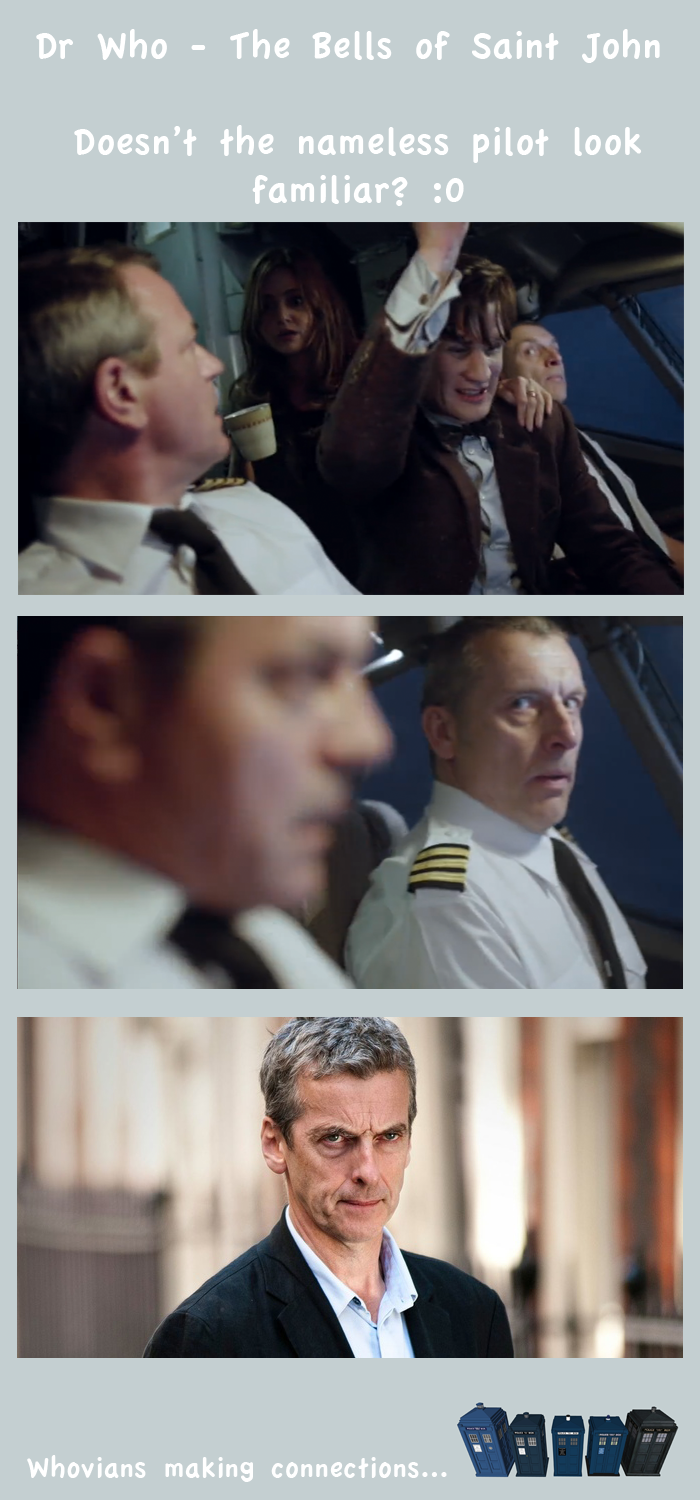 So I remember Peter Capaldi playing the father figure in The Fires of Pompeii, with David Tennant as the tenth Doctor. He also was in Torchwood.
Could this be him? Appearing next to the 11th Doctor… the 12th Doctor.